Earned Value Management for Basecamp
Review earned value metrics in real-time for projects and portfolios. Automatically generated from Basecamp and time tracking software.
No credit card required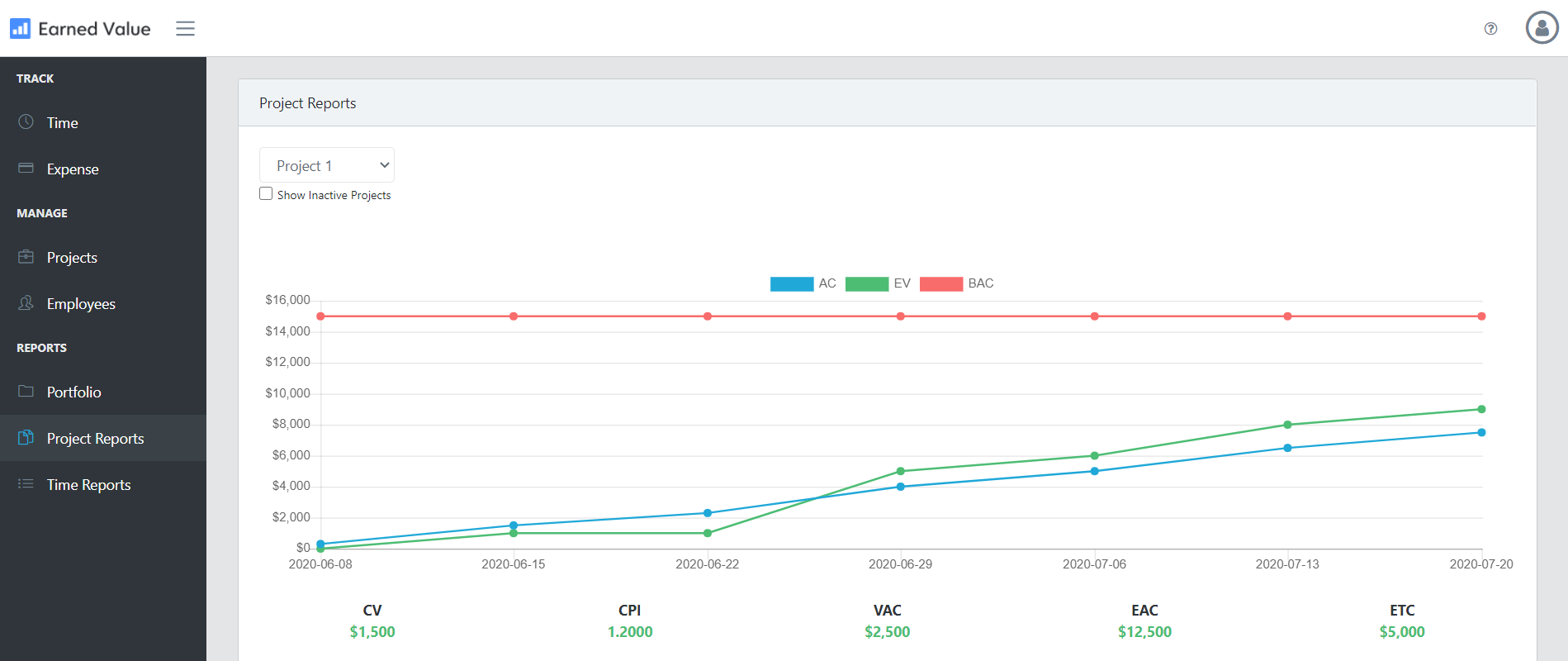 Step 1:
Continue to track project to-dos in Basecamp, specify a budget per to-do with a tag such as [budget:1000]

Step 2:
Track time and expenses in our app, or integrate with time tracking software:
Clockify, Harvest, Toggl, and more

Step 3:
Review Earned Value Management (EVM) metrics automatically generated by our app:
Earned Value - shows progress in $ amount, based on completed to-dos
Cost Variance - shows overrun in $ amount
Cost Performance Index - shows overrun as a ratio (e.g. 0.8 means 20% overrun)
Variance At Completion - shows overrun forecast at project completion, based on current trend
and more...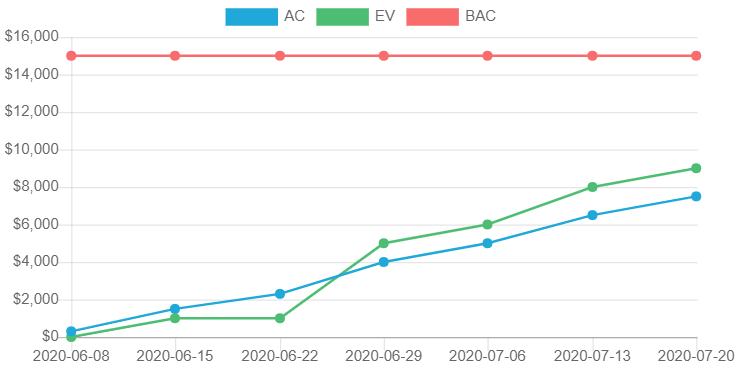 Why Earned Value Management?
Industry standard methodology
Earned Value Management (EVM) is the gold standard for project cost management. Project Management Institute (PMI) calls it "management with the lights on". It is widely used in the largest and most complex projects e.g. NASA's space programs.